Childcare specialist 80% familea Novartis daycare centre Lichtstrasse
Soziale Berufe (Sonstige)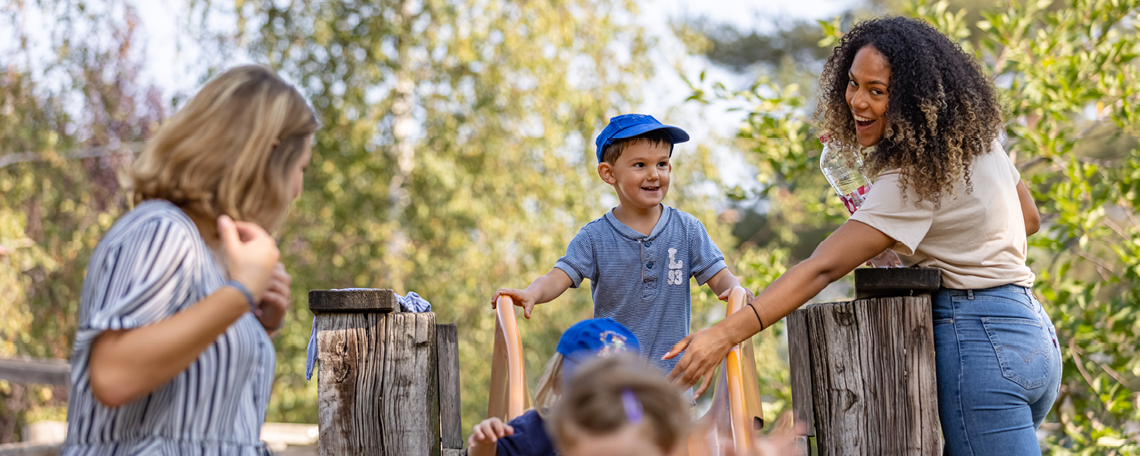 Emotional security arises from something familiar. This is why you can find us just around the corner.
familea is a socially responsible non-profit organisation in greater Basel with a history dating back more than one hundred years. Our wide range of services includes 34 day care centres, two children's and youth homes as well as three decentralised residential groups, an outreach centre for women and a foster family service of Northwest Switzerland.
As of 1st October 2023, we are looking for a
 
Child Day Care Specialist 80% (English mother tongue or near-native)

to join the team of our company owned day care centre Novartis Lichtstrasse in Basel.
It is indispensable that you have a qualification as childcare specialist in Early Childhood Education ("Fachperson Betreuung Kinder EFZ" or similar) or even a higher qualification comparable to the Swiss tertiary degree as "Kindererzieher*in HF, Kindheitspädagog*in HF" and your mother tongue is English resp. you are a near-native English speaker. In addition, you already have relevant work experience of several years and enjoy working with children from especially 3 months to 3 years. The qualities which distinguish your personality include pleasure and patience in being with children, dedication, resilience and the ability to work in a team. You keep a cool head in hectic situations and do not lose your good sense of humour. We are looking for someone whose thinking and working is networked and solution-oriented, coupled with a well-developed sense of responsibility. Ideally, you have experience as a trainer in instructing apprentices.
 
We offer an interesting and diversified working environment, professional support and a motivated as well as dedicated team.
Mrs Heike Schnell, day care manager, is happy to provide you with further information. Please call her on 0041-(0)61-696 99 44.

We are looking forward to receiving your complete application (photo included). Please submit directly online via our application form.